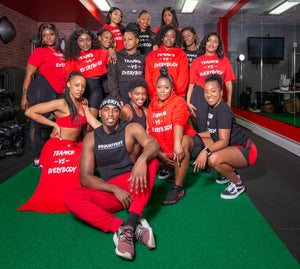 Team KB is an army of exuberant individuals who work hard and play the best.
Team KB is an army of exuberWhether in the gym or in a social setting our energy is contagious. We make sacrifices & hold ourself accountable in order to achieve our fitness goals. We stand for self-confidence , body appreciation and teamwork.
#BodyByKB
Follow the results on Instagram #BodyByKb
Subscribe to our newsletter
Promotions, new products and sales. Directly to your inbox.